Worldwide shipping
Secure payments
Easy returns
Regular price
Sale price
$82.27
Unit price
per
Sale
Sold out

★ Three-color LED photon therapy

Red light: It can penetrate deep beneath the surface to animate collagen, banish dreariness, and erase wrinkles.
Blue Light: This device can help enhance collagen production, invigorate skin, firm sagging skin, refine pores, and rebalance oily, sensitive, and acne-prone complexions.
Green Light: It can boost oxygen, increase blood flow, help calm the skin, and balance.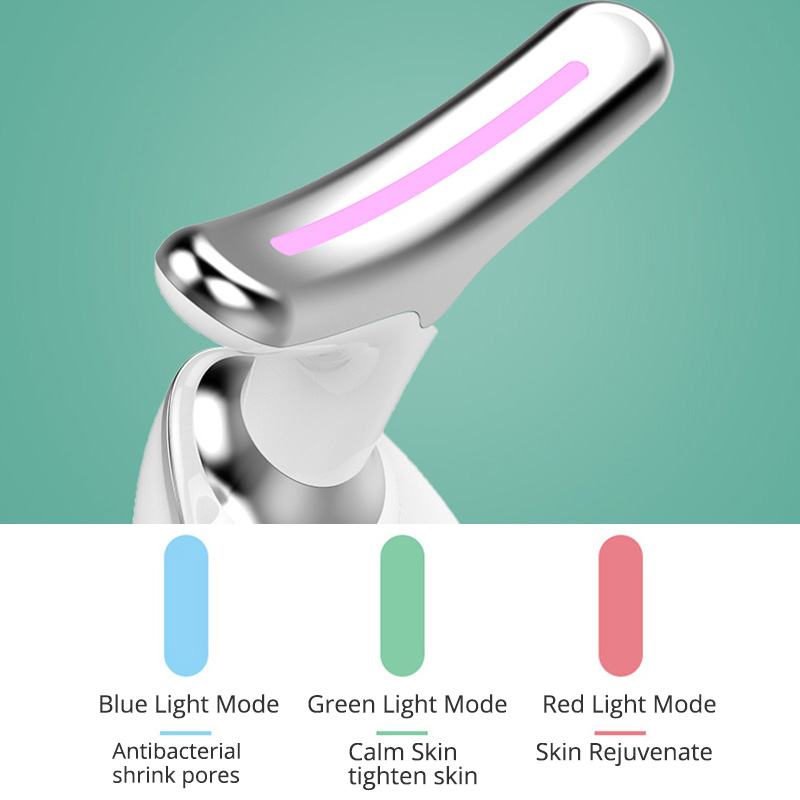 Clean skin whitening state
* Clean the trash deep in the pores to achieve the effect of shrinking pores, diminishing spots and acne, and solving dull and dull skin.
EMS care model
* Fully introduce skin care products to enhance activity and achieve the effect of whitening, rejuvenating and removing wrinkles.
Hot and humid conditions
*Heat massage promotes skin flow, improves skin firmness and elasticity, keeps the skin in its best condition for a long time, and restores skin luster and vitality.

 Neck & Face Wrinkle Remover
Share
View full details